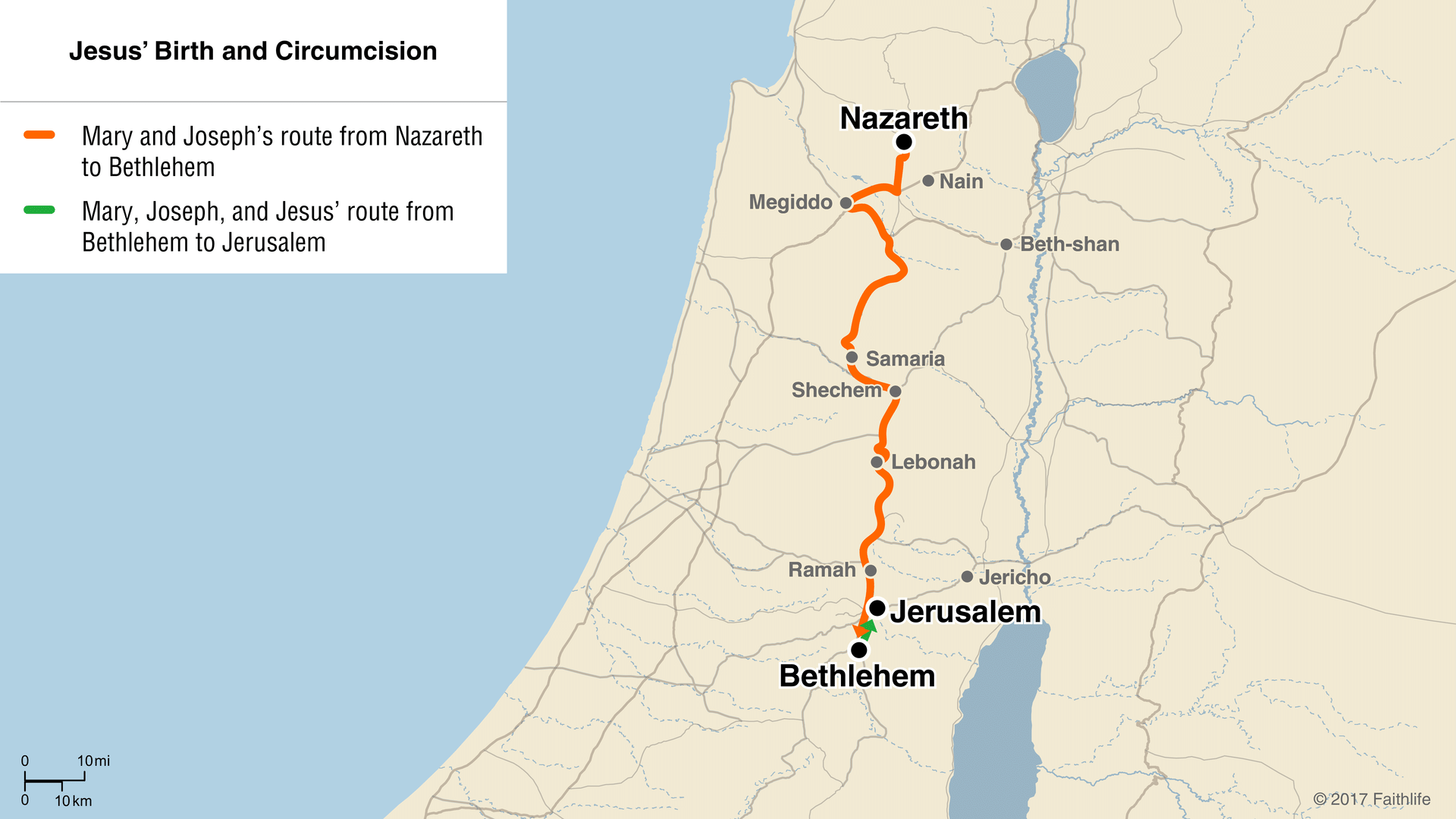 When waiting is by candlelight,
indoors and warm, the flame untouched
by screaming wind and freezing rain outside,
it is delightful!
My heart is called to yearn, lovingly,
ribboned and gilded with signs of the season,
for my Lord to come.
Advent.

Her waiting was by moonlight,
unless the search for shelter was
accomplished in winter storm,
fueling her panic
as the pains increased, clenched her body, 
brought his coming inexorably closer, 
scared her! This birthing was
Promise,
that she knew, but the world
would trivialize its portent, 
choosing coldly to stay
disengaged,
safely uninvolved. It troubled her.
Would God himself allow the birth 
to come outdoors in darkness,
in the cold?
One family stepped beyond their door
to see the aching, feel the need.
They stepped inside the story, opened up
their stable –
the one room left, not much at that,
but shelter and a resting place.
The baby came, earth-shattering
in the quiet.
"God has lifted up the lowly ones,
those viewed as insignificant!"
Mary would have remembered
her song,
and Elizabeth's blessing on her,
the one who was trusting God
to do what he had promised her,
Mary!

We never know how God will take
what seems to be just accident
and make it a fulfillment of
his Grand Plan.
Now, waiting is not only for
the feast of lights, friends gathering,
the songs and laughter. Yes, it is
much more:
the wait is for my readiness 
to stay engaged, prepare the way
for Christ to enter this dark world.
Advent!

In December 1977 I was in my ninth month of pregnancy, waiting for the day when my firstborn child, a girl, would be in my arms. My belly had swollen so large that when I was in the mall, Christmas shopping, people often turned to take another look at me. One stranger walked up and put her hand on the round apex of my "waist," exclaiming in wonder that this baby would be coming soon!
I truly hoped so. She was due December 16th, but that day came and went. I was distressed. Would she come on Christmas Day? That would be terrible! I would miss the family celebration, and she would have to deal with a holiday birthday for the rest of her life. But I could only wait and see.
That year the 25th would arrive on Sunday. On Wednesday night, the 21st, Glenn and I went to church to celebrate the Advent of Jesus with our community at Highland Park Baptist Church. Pastor George Slavin centered his message around what this week might have been like for Mary as she approached her due date. The Emperor's decree that all Jews register for the census (probably to increase taxes) meant that Joseph and Mary had to do it in the place where their ancestral property divisions were located, the clan of David's region in southern Judea. They were living in Nazareth, about 85 miles north of the Bethlehem area. Could it be that God would allow this forced voyage to take place just as his Son was due to be born? It had to be against all the couple's expectations. Neither of the angel's announcements to Mary or to Joseph would have led them to think that the plans for a safe, normal childbirth in their home was not going to happen. In Nazareth, Mary would have been able to count on the help of local community midwives or women in her family. Now, she would spend days traveling south. They probably joined a caravan of people heading that way. She might have been on a donkey for three days or more.
I was listening to the pastor's detailed explanations, empathizing with Mary in a way I never had before. What would it feel like to ride a donkey for days with this heavy, active load in my body? How would the pulsating rhythm of trotting hooves jerk it back and forth? And what would it be like to wonder if the baby might then be born while in the company of all those fellow travelers rather than in the comfort of my home? Here in Michigan I was facing a totally different scenario. I would be going to Beaumont Hospital, where my dad had done his surgical residency, where my mother was currently working as a nurse to refresh her training, and where I had worked for three summers during college. I did not have to ride a donkey or walk to get there. My fears of a December 25th delivery faded into a quiet acceptance of a special treat I might be experiencing: an opportunity to empathize with Mary by giving birth on the very day that we remember her doing so, even if in very different circumstances.
And that was what happened. We had to navigate a blizzard on Christmas Eve, but I had family all around waiting with me until it was time to go by car to the hospital. Giving birth to this big baby was a challenge way beyond what I had expected, but I had expert help, and when she came on Christmas Day, she was healthy and lovely.
Oh Mary! You had no vehicle to carry you smoothly along, and there was not even room in the inn, or the guest house that relatives must have had in Bethlehem. But there was a space that was opened up for you; you were not out on the street. Your struggle to let that baby enter the world took place without sterile equipment or a comfortable bed. And one would have expected a totally different birthplace for a coming King!
It had to be a long journey of obedience for that couple. The angel had told Mary that she would become pregnant by God's own action, not by a husband, and she was to name the baby "Jesus" which means "Yahweh saves" (Luke 1:31). She agreed to do what God wished; she was the Lord's servant. Her fiancé wanted to annul the marriage agreement when he found out she was pregnant, but an angel told him to accept the fact that the Holy Spirit had made her conceive; that he was to marry her and call the baby "Jesus"(Mat 1:21). Joseph obeyed. They both had been told he would be the Savior, King forever. Now this? Nothing was happening as one would have thought. But here he was, in their arms. They named him Jesus, then waited to see how this would play out.
The Lord gave corroboration through the angels' message to the shepherds and their excited arrival to welcome the Messiah. Later, the baby's royalty was confirmed by the visit of the Magi. foreigners bringing gifts to the newborn king who was worthy of worship—no ordinary prince!
But there had to be moments, hours, days of wondering how God could be writing the plot this way. It was not an easy road, but rather one full of unexpected twists and dangers. They even became refugees, saving the child from murder!
Joseph and Mary are definitely more than an object lesson for us, but we sure can learn from their devoted obedience. Even though the unexpected was becoming the new "normal," they did what the Lord told them. Having angels bring direct messages had to be a solid indication that the Lord was still in charge, but then each time the path was unexpected and accompanied by suffering.
Am I ready to trust the Lord's sovereignty and wisdom, even when I don't understand why he is not making the way ahead an easy one? Am I his loyal servant, ready to do what he tells me to do? I don't get a visit from an angel, but his Word is in my hands, his Spirit in my heart. He prompts me to follow his ways, to act in accordance with his teachings.
I am reminded of the imagery in Eugene Peterson's book A Long Obedience in the Same Direction. As we follow through with our Lord's instructions, we are also preparing the way for the King. And we long for him to be the one and only Ruler of the world, healing all its brokenness and doing away with evil forever. It is a worthwhile wait, and an active one rather than a passive one. Like it was for those selected to care for the incarnate Messiah, doing what was given them to do. And our good, loving Lord does not view this lightly. He left us with encouragement: "Look, I am coming soon! My reward is with me, and I will give to each person according to what they have done" (Rev. 22:12 NIV).
Amen! Come, Lord Jesus!